This is my poster child! I am sure you will see her pictures in my advertising for years to come. When her mom told me her name was going to be Luna (that is moon in Spanish) I knew I had to try and make a prop that I had seen a long time ago probably on pinterest. I have a little jig saw and a little knowledge about how to use it. I researched how to build it and then went to my grandpa and asked him if he could help me. I brought my tiny (yes now it is tiny) jigsaw to his house and we took one look at it and decided it would be better if we used his tools.
I really wanted to help him make it but my grandpa is too wonderful and did almost the whole thing himself. I was lucky enough just to take pictures of him doing it.
First we drew the outer circle.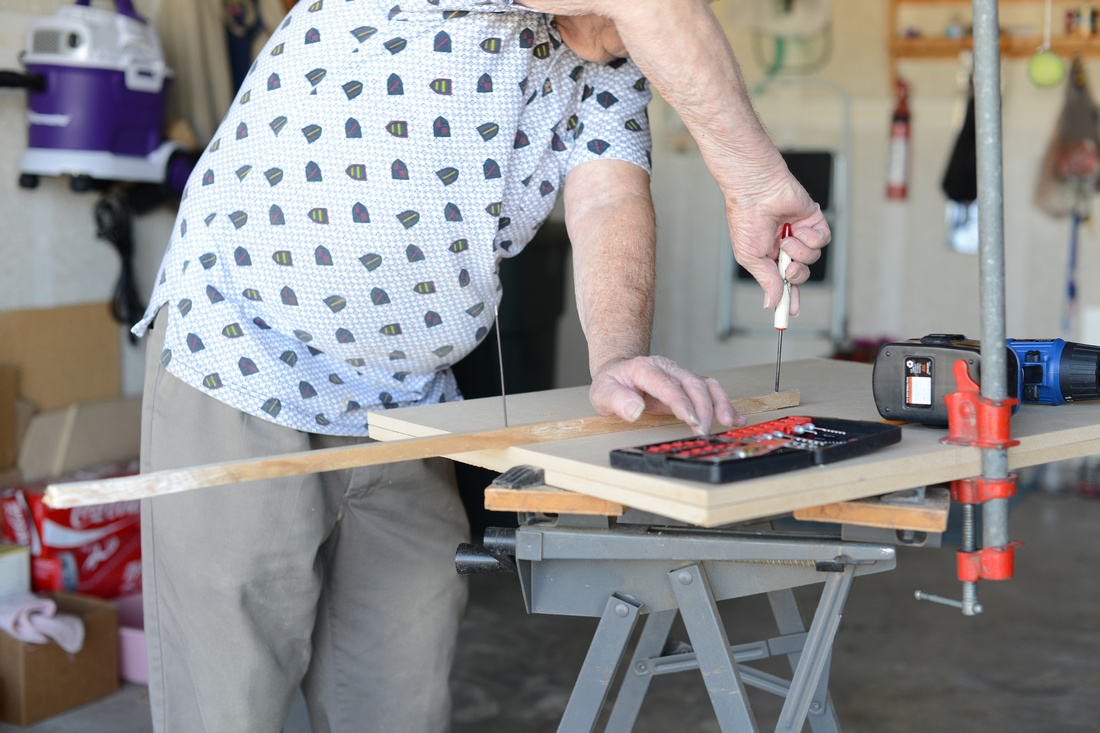 Then after a lot of debate and redrawing of the lines we finally decided on the shape that I wanted it to be and Grandpa cut it out for me.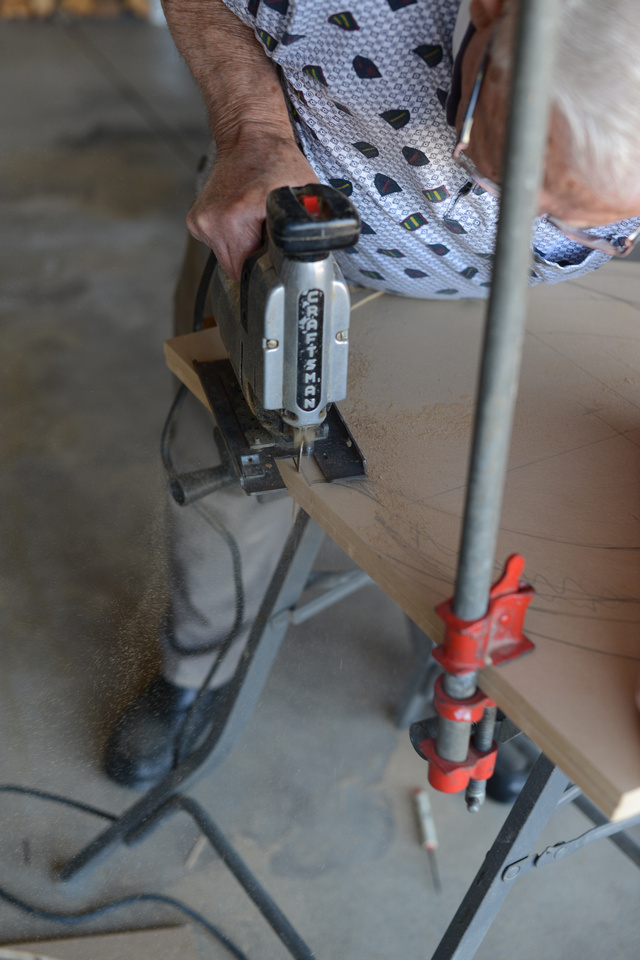 Then he used the scaps to create a tiny shelf for us to put the board on later.
I took all my pieces home and my husband and I put it together later (I thought I had pictures of it but I can't find them any where.)
But we finally got the prop all finished and painted and then I had to wait for little Luna to be born. That was a very long month (I'm sure it was for her momma too). I am so amazed with how they turned out. So without further aduei here is 7 day old Baby Luna on her custom built moon. (And this my friends is why you contact me a few months in advance so we can start planning. It will give me time to make whatever thing we can dream up.)